INTEGRASI RANTAI PASOK TOGA MELALUI SUPPLY CHAIN CENTER
Keywords:
Supply Chain Center, Simulasi, Causal Loop Diagram
Abstract
Supply Chain Center adalah sebuah lembaga yang dirancang  untuk mengendalikan pertanian toga dalam mendistribusikan hasil pertanian masyarakat untuk mengoptimalkan keuntungan yang didapatkan petani. Ada 3 jenis petani, yang digunakan sebagai responden dalam penelitian ini yaitu petani jahe merah, petani kunyit, dan petani temulawak. Dalam pengolahan data dilakukan simulasi melalui software powersim dengan menggambarkan Causal Loop Diagram untuk mengetahui variabel-variabel yang akan mempengaruhi keuntungan petani. Selanjutnya akan dilakukan perbandingan untuk mengetahui keberhasilan Supply Chain Center melalui indikator keuntungan dan biaya distribusi yang terjadi. Kondisi tersebut didapatkan hasil bahwa keuntungan yang akan didapatkan petani jahe merah melalui perancangan Supply Chain Center akan meningkat sebesar 19,4 %, petani Kunyit sebesar 59 %, dan Petani Temulawak sebesar 38,4 %.
References
Y. Fristin and F. Supanto, "Development Model of Rice Supply Chain Management to Ensure Self-Sufficiency and Food Security," J. Bisnis dan Manaj., vol. 8, no. 2, pp. 353–366, 2021, doi: 10.26905/jbm.v8i2.6320.
R. Priono and A. S. Amal, "Strategi Pengembangan Rantai Pasok ( Supply Chain ) Dan Rantai Nilai ( Value Chain ) Komoditi Padi ( Oryza Sativa ) Di Kabupaten Jombang ( Studi Kasus Di Kabupaten Jombang )," Semin. Keinsinyuran, pp. 161–171, 2022.
Yusnawati, N. Handayani, and Y. Nadya, "Rancangan Model Supply Chain Ukm Jamur Di Kota Langsa Dengan Menggunakan Metode Scor," J. Teknol., vol. 12, no. 2, pp. 167–176, 2020, [Online]. Available: https://jurnal.umj.ac.id/index.php/jurtek/article/view/5371%0Ahttps://jurnal.umj.ac.id/index.php/jurtek/article/download/5371/4664
H. Maret Wijaya, G. Deswantoro, and R. Hidayat, "Analisis Perencanaan Supply Chain Management (Scm) Pada Pt. Kylo Kopi Indonesia," J. Ekon. Manaj. Sist. Inf., vol. 2, no. 6, pp. 795–806, 2021, doi: 10.31933/jemsi.v2i6.653.
R. A. Mumek, P. Kindangen, and J. J. Pondaag, "Identify supply chain network design of cabbage in sub district modoinding south minahasa regency," vol. 5, no. 2, pp. 1250–1259, 2017.
S. Adelia, "Analisa Strategi Saluran Distribusi Pada PT. Rajawali Nusindo Cabang Medan," J. Teknol., vol. 8, no. 5, p. 55, 2019.
T. Kusmantini, G. Adi Djoko, and H. Cahya Rustamaji, Manajemen Risiko Rantai Pasok. Yogyakarta, 2015. [Online]. Available: http://eprints.upnyk.ac.id/26253/1/Buku Ajar Manajemen Rantai Pasok.pdf
M. Tumpu, Manajemen Rantai Pasok, no. January. Yogyakarta: Yayasan kita menulis, 2022.
L. Setiawan, Supply Chain Management. Makasar: CV. Cahaya Bintang Cemerlang, 2021.
M. Pahlepy, "Penerapan Konsep Green Economy Dalam Pengembangan pariwisata Halal Di Kota Banda Aceh," pp. 1–23, 2022.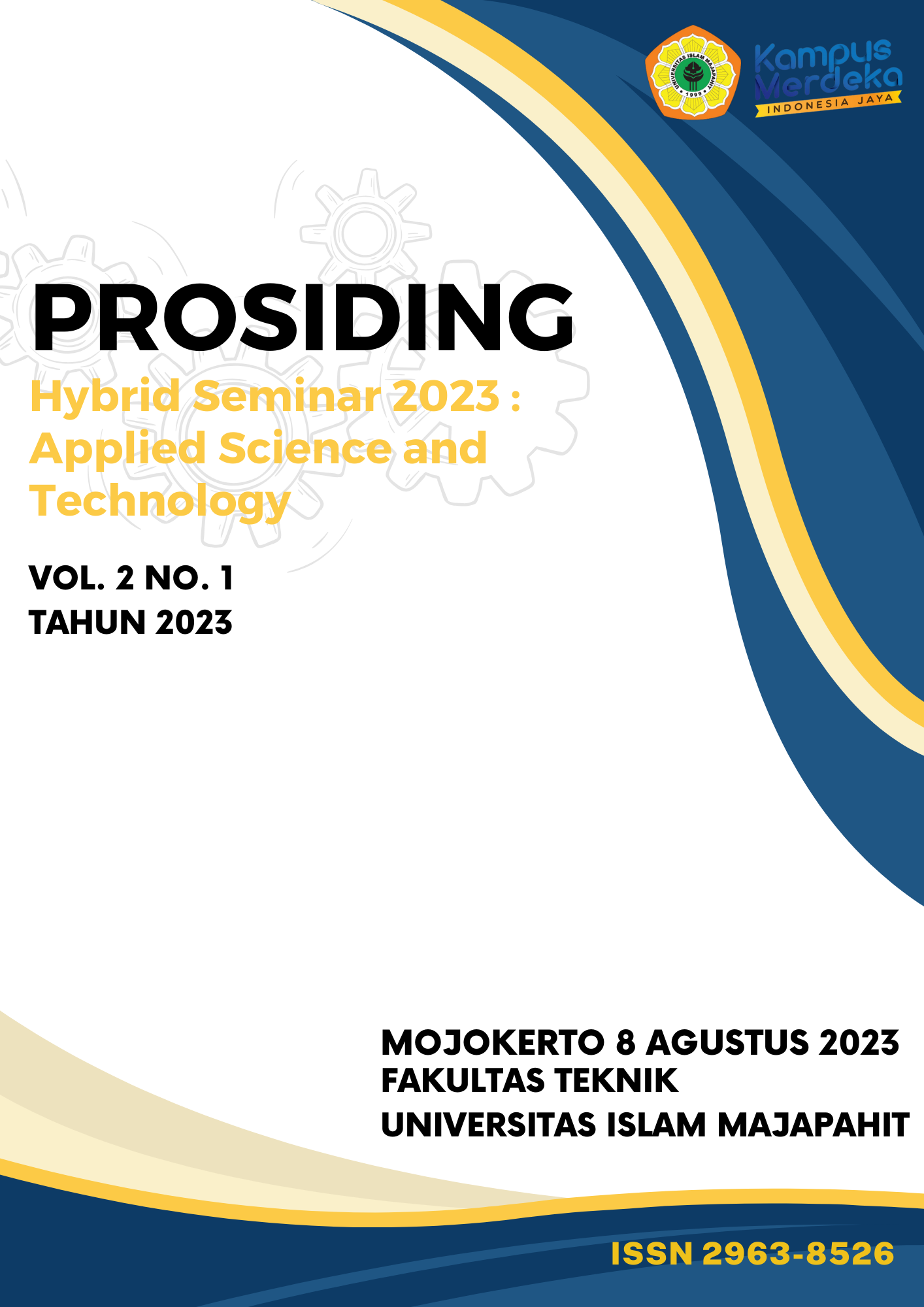 Downloads