PENERAPAN KONSEP REVERSE LOGISTIC PADA PRODUCT FMCG (Studi Kasus :Industri Roti)
Keywords:
FMCG, Reverse Logistic, Roti
Abstract
Penelitian ini bertujuan untuk menerapkan konsep reverse logistik pada produk Fast-Moving Consumer Goods (FMCG) dengan fokus pada industri roti. Konsep reverse logistic menjadi semakin penting dalam menghadapi tantangan pengelolaan limbah makanan dan keberlanjutan lingkungan yang dihadapi oleh industri roti. Penelitian ini memberikan kontribusi pada pemahaman lebih lanjut tentang implementasi praktik reverse logistik dalam industri FMCG, khususnya pada produk-produk dengan umur simpan pendek seperti roti. Penerapan konsep ini berpotensi meningkatkan efisiensi dalam pengelolaan produk kembali dan mengurangi limbah makanan.Hasil penelitian diperoleh 4 alternatif dari model reverse logistic yang telah dirancang.
References
M. Eriksson, R. Ghosh, L. Mattsson, and A. Ismatov, "Take-back agreements in the perspective of food waste generation at the supplier-retailer interface," Resour. Conserv. Recycl., vol. 122, pp. 83–93, 2017.
S. S. Baysal and M. A. Ülkü, "Food Loss and Waste," pp. 90–108, 2021.
V. Amicarelli, C. Bux, and G. Lagioia, "How to measure food loss and waste? A material flow analysis application," Br. Food J., vol. 123, no. 1, pp. 67–85, 2021.
C. Alexander and C. Smaje, "Surplus retail food redistribution: An analysis of a third sector model," Resour. Conserv. Recycl., vol. 52, no. 11, pp. 1290–1298, 2008.
R. S. Tibben-lembke and D. S. Rogers, "Special feature – reverse logistics Differences between forward and reverse logistics in a retail environment," vol. 7, no. 5, pp. 271–282, 2002.
M. Steven, "Networks in Reverse Logistics," Supply Chain Manag. Reverse Logist., pp. 163–180, 2004.
M. Bagherzadeh, M. Inamura, H. Jeong, and M. Bagherzadeh, "Bagherzadeh, M., M. Inamura and H. Jeong (2014-12-22), 'Food Waste Along the Food Chain', OECD Food, Agriculture and Fisheries Papers, No. 71, OECD Publishing, Paris. http://dx.doi.org/10.1787/5jxrcmftzj36-en," no. 71, 2014.
S. Corrado and S. Sala, "Food waste accounting along global and European food supply chains: State of the art and outlook," Waste Manag., vol. 79, pp. 120–131, 2018.
I. P. Vlachos, "Reverse logistics capabilities and firm performance: the mediating role of business strategy," Int. J. Logist. Res. Appl., vol. 19, no. 5, pp. 424–442, 2016.
G. Vijayan, N. H. Kamarulzaman, Z. A. Mohamed, and A. M. Abdullah, "Sustainability in food retail industry through reverse logistics," Int. J. Supply Chain Manag., vol. 3, no. 2, pp. 11–23, 2014.
M. Waseem, "Adoption of Reverse Logistics in Food Companies: A Case of Pakistan," Sukkur IBA J. Manag. Bus., vol. 6, no. 2, pp. 24–57, 2020.
R. S. and R. Tibben-Lembke, "Going Backwards : Reverse Logistics Trends and Practices Going Backwards : Reverse Logistics Trends and Practices," Logist. Manag., 1998.
R. B. M. de Koster, M. P. de Brito, and M. A. Van de Vendel, "Return handling: An exploratory study with nine retailer warehouses," Int. J. Retail Distrib. Manag., vol. 30, no. 8, pp. 407–421, 2002.
Terreri, "Reverse logistics moves forward'," 2010.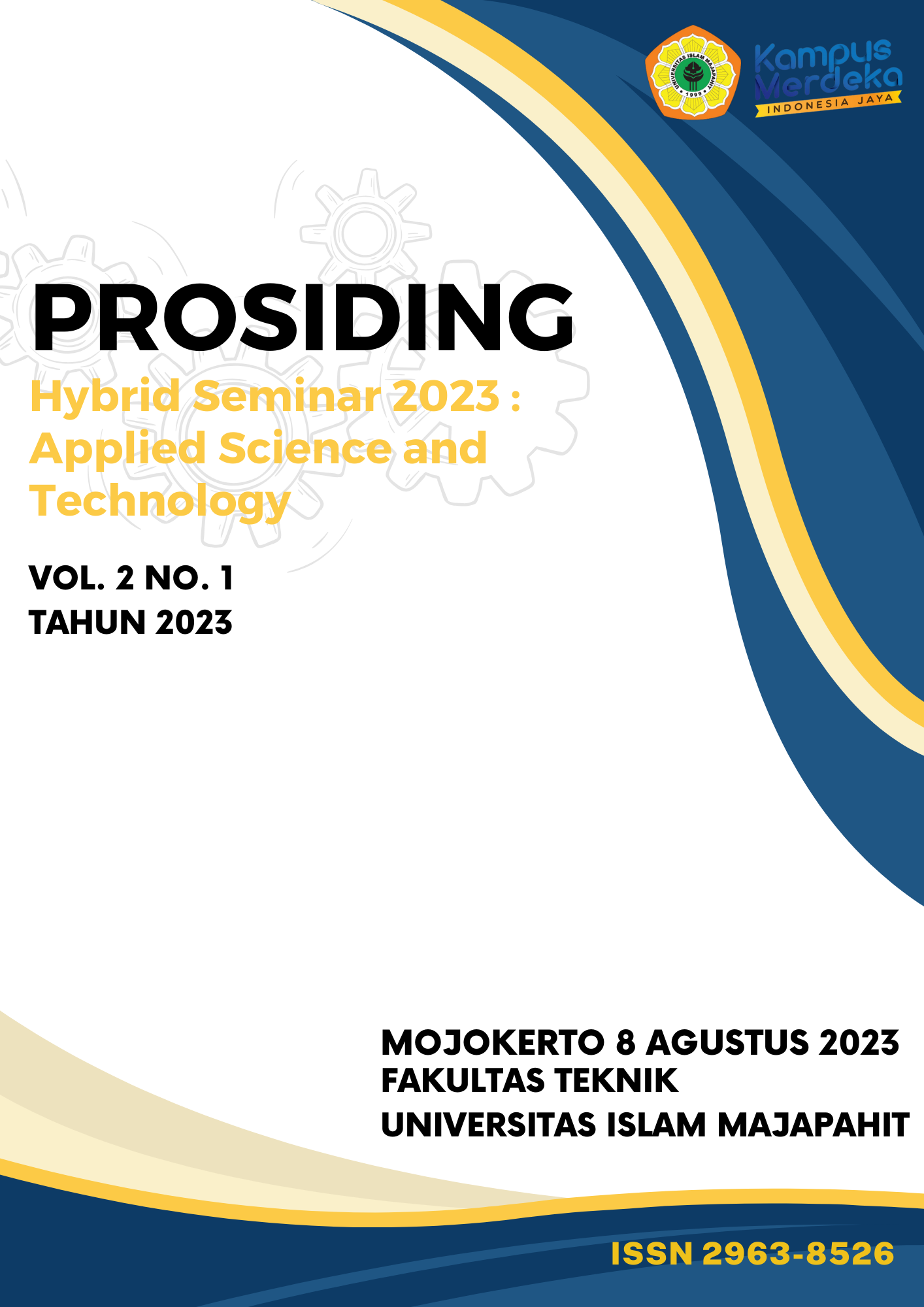 Downloads