ANALISA LAJU KOROSI PIPA BAJA KARBON A53 DAN GALVANIS PADA MEDIA CAIRAN TETES TEBU
Keywords:
ASTM G31-72, kehilangan berat, laju korosi
Abstract
Berdasarkan aplikasinya, baja karbon dan galvanis merupakan bahan logam yang sering digunakan dalam industri, terutama dalam lingkungan asam atau basa. Namun, kedua jenis material ini memiliki keterbatasan pada ketahanan terhadap korosi, untuk mengurangi kecepatan terjadinya korosi pada logam, diperlukan perlakuan perlindungan pada material tersebut. Penelitian ini bertujuan untuk mengukur kecepatan korosi memakai metode kehilangan berat dengan standar ASTM G31-72. Kecepatan korosi pipa karbon dan galvanis didapatkan dari data penurun berat pada setiap sampel setelah dilakukan uji perendaman. Hasil penelitian kecepatan korosi yang diperoleh yaitu dimana baja karbon memiliki nilai kecepatan korosi lebih tinggi dibandingkan dengan pipa galvanis. Hasil pengukuran laju korosi pipa baja karbon dilihat dari penurunan laju korosinya  selama 7 hari ke 14 hari perendaman sebesar 0,5 mmpy dan 14 hari ke 21hari sebesar 0,2 mmpy. Sedangkan pada pipa baja galvanis penurunan laju korosi dari 7 hari ke 14 hari perendaman sebesar 0,3 mmpy dan 14 hari ke 21 hari perendaman sebesar 0,08 mmpy. Berdasarkan hasil dari analisa perbandingan penurunan laju korosi diatas, dapat disimpulkan pipa baja galvanis lebih baik untuk diaplikasikan pada cairan tetes tebu dari pada pipa baja karbon.
References
R. A. Apriansyah and G. Jatisukamto, "ANALISIS KETAHANAN KOROSI PIPA A53 PADA LINGUNGAN OIL SLUDGE DENGAN METODE C-RING Corrosion is the degradation of the material surface due to reaction with the environment . Steel pipe is one of the materials vulnerable to corrosion because the piping sys," vol. 10, no. April, pp. 30–35, 2017.
F. Y. Hutauruk, "Analisa Laju Korosi pada Pipa Baja Karbon dan Pipa Galvanis dengan Metode Elektrokimia," Inst. Teknol. Sepuluh November, Surabaya, pp. 1–138, 2017, [Online]. Available: http://repository.its.ac.id/44852/
ASTM G31 – 72, "ASTM G31: Standard Practice for Laboratory Immersion Corrosion Testing of Metals," ASTM Int., vol. i, no. Reapproved, pp. 5–7, 2004.
A. K. Samlawi and R. Siswanto, "Diktat Bahan Kuliah Material Teknik," Univ. Lambung Mangkurat, pp. 3, 8, 56–59, 2016.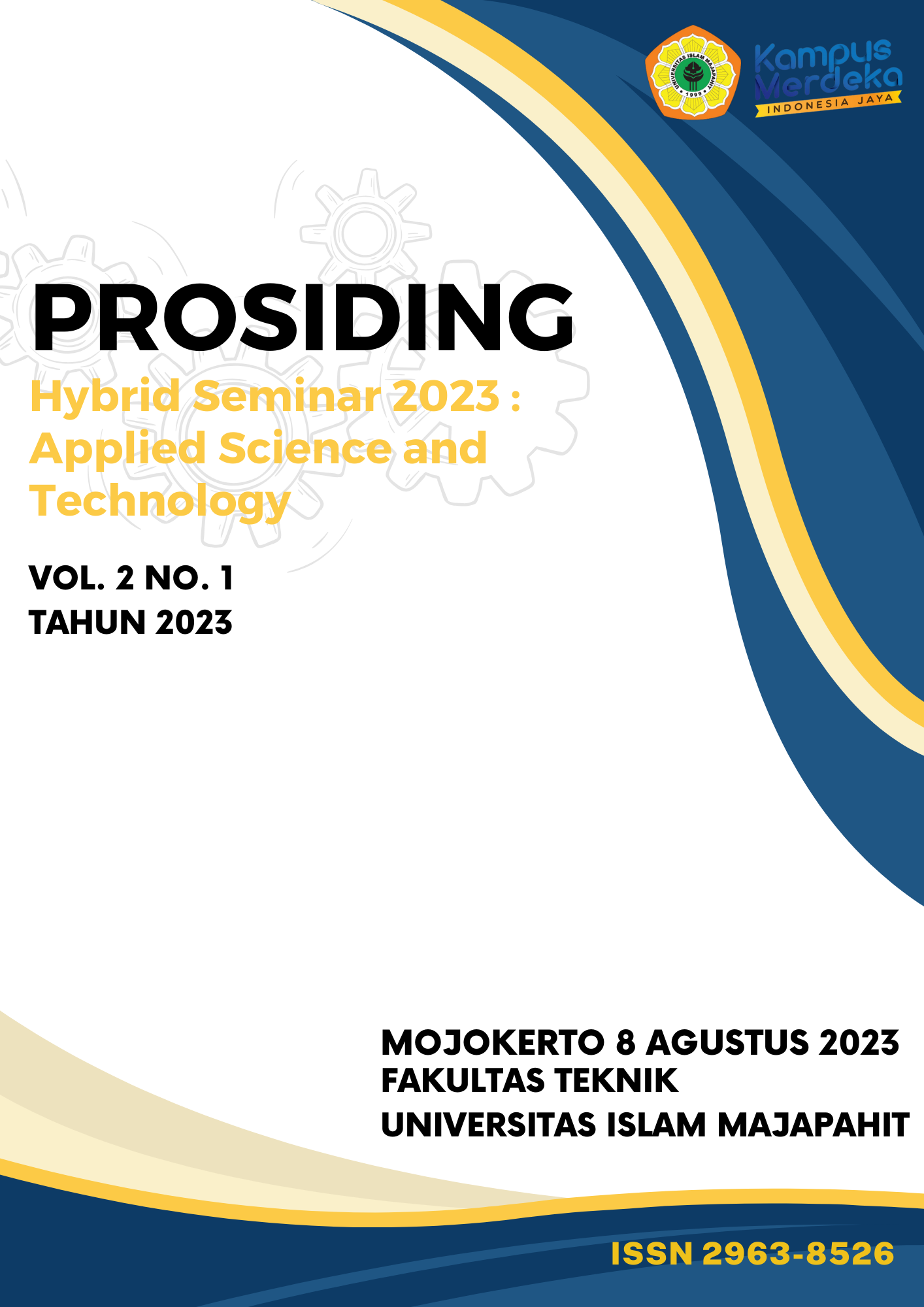 Downloads